With milder and more pleasant temperatures on the horizon, there's never been a better time to visit Music City. There are always plenty of things to do in Nashville, and that is especially true this fall. That is especially true when you stay at our unparalleled historic Nashville Bed and Breakfast, which just so happens to be located within minutes of Broadway Street in Nashville and many of the city's top-rated attractions.
Apart from the traditional things to do in Nashville that are available year-round – like the Country Music Hall of Fame, top-rated museums, and Honky Tonk Highway – fall in Nashville is pretty special. There are plenty of music festivals, great food and wine-related events, and beautiful fall colors everywhere you turn.
Fall is also the perfect time to get romantic and cozy with your sweetheart – and our Nashville Bed and Breakfast is ideal! From the moment you arrive, you'll be swept off your feet and taken back in time to a period of opulence. From the exterior grandeur of this building to the interior decor and welcoming hospitality, you'll genuinely want for nothing during your time at our Nashville Bed and Breakfast.
If you're looking for a fabulous getaway destination to celebrate the incredible beauty and bounty of fall, you've found it! Book your room at our Nashville Bed and Breakfast today!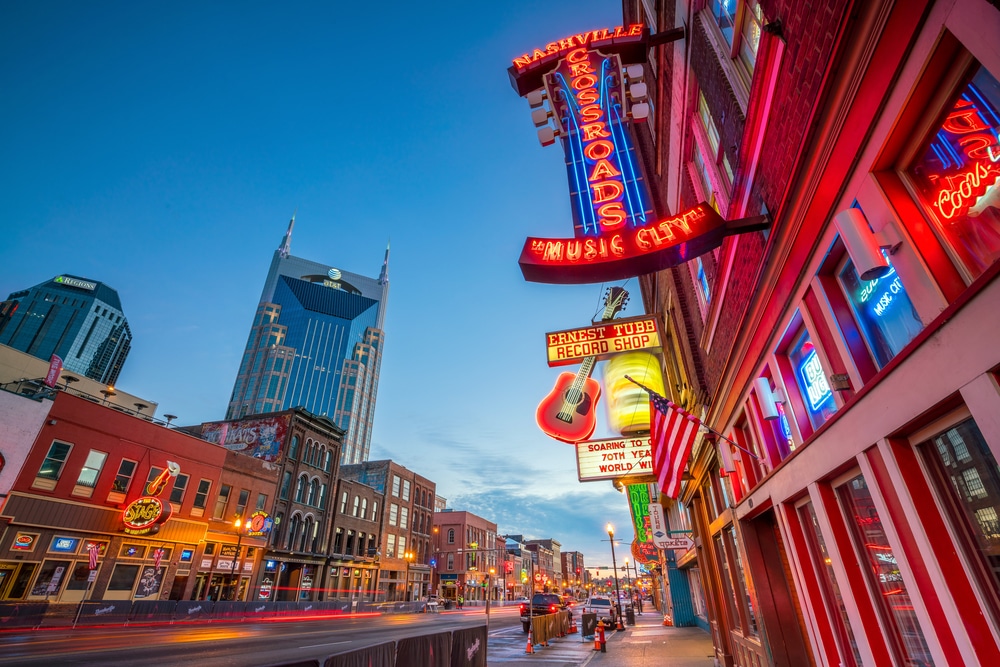 The Top Things to do in Nashville This Fall
We never seem to run out of things to do in Nashville, particularly during the fall. Fall is affectionately called festival season around Music City, thanks to the incredible range of music, wine, and food festivals throughout the city in September and October!
Whether you've been here before or this is your first time visiting Music city, there are plenty of ways to experience this incredible city. From getting downtown and exploring popular attractions like Honky Tonk Highway and the Grand Ole Opry to digging in and feasting on Nashville hot chicken, we'll help you stay as busy as you want!
We've listed a few of our favorite things to do in Nashville below in hopes of inspiring your visit to this incredible place this fall.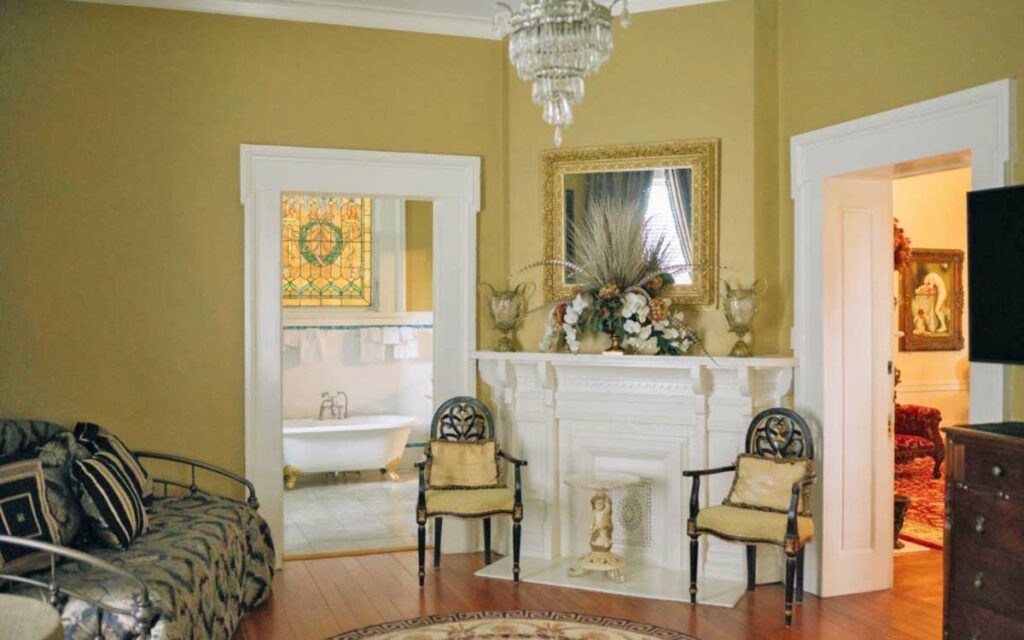 The Best Place to Stay in Nashville
As you can see, there's no shortage of great things to do in Nashville this fall. With so much to do, you'll want a comfortable place to call home away from home. There's no better place to stay in Nashville than our historic Nashville Bed and Breakfast. The Belle Air Mansion is just a few miles from downtown Nashville, putting you in the heart of all the action while you're in town.
Our Nashville Bed and Breakfast offers fifteen luxurious and spacious guest rooms, each outfitted with luxury linens and comfortable beds, stunning bathrooms, and other high-end amenities. We also provide a number of welcoming common areas for you to enjoy and a delicious breakfast every morning of your stay.
While you're here, you'll be surrounded by centuries-old history that has been thoughtfully preserved. Whether it's the glittering chandeliers, sections of the original floor, or even the antique period furnishings, you'll truly get a feel for what it must have been like for wealthy families in the Antebellum South.
If you're ready to experience the best things to do in Nashville this fall, it's time to book a room at our Nashville Bed and Breakfast!