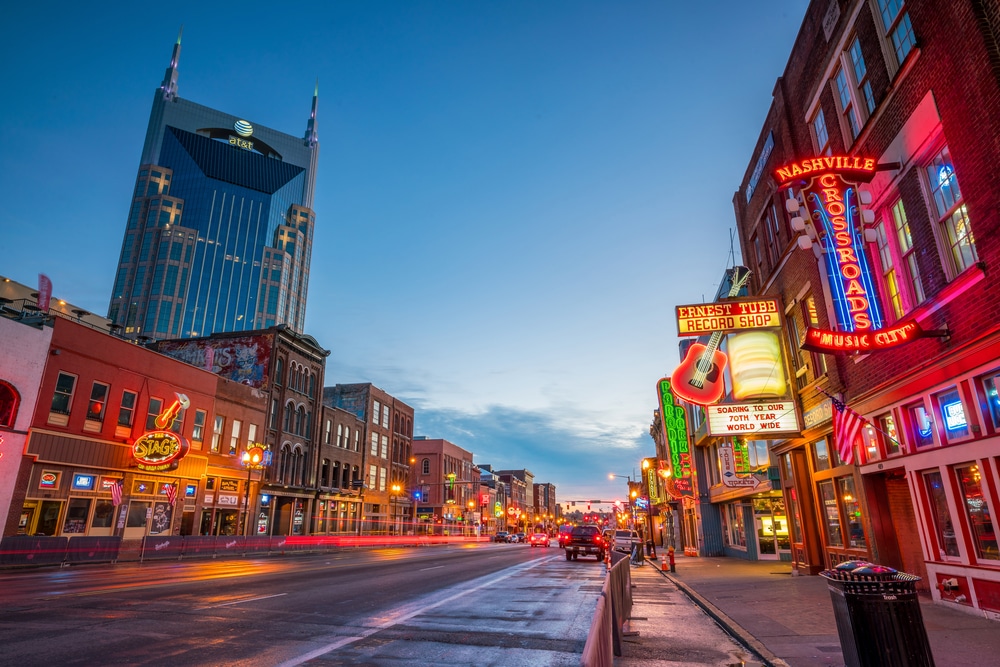 Summer is quickly approaching which means it's time to start planning a fun summer getaway. If you're struggling to decide on the perfect location for your summer fun, Nashville, home to popular attractions like Broadway Street, should really be on the top of your list. With a thriving music scene, exciting nightlife, top-notch restaurants, and historic charm, Nashville truly has it all.
Nothing exemplifies everything Nashville has to offer like Broadway Street. Running through the heart of downtown Nashville, Broadway Street is home to some of Nashville's best music, restaurants, and bars. To explore this area fully, you'll want to spend a few days in this increidlbe city.  When it comes to lodging in Nashville, there's nothing that beats our historic bed and breakfast, Belle Air Mansion. Make sure to book a room soon!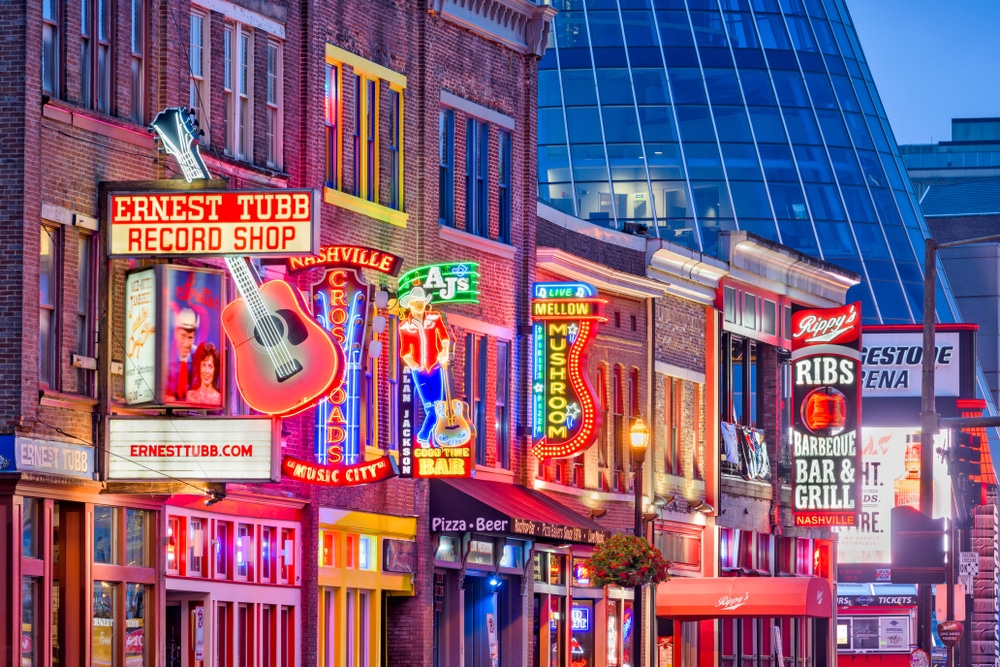 Things to do on Broadway Street in Nashville
Originally used as a major connection between businesses and the port of Nashville, today Broadway Street is a hub for art, live music, and entertainment. Whether you're a huge country music fan, a sports fan looking to catch a hockey game, or just interested in seeing some beautiful historic architecture, there's probably something for you to enjoy along Broadway Street.
If you're ready to have a good time this summer, head on down to this incredible part of downtown Nashville and get ready for the adventure of a lifetime.  We've included our favorite things to do along Broadway Street below.
Jam Out to Some Live Music
If there's one thing Nashville is known for, it's music. Broadway Street offers so many options for live music, there's always something new to listen to. Take a walk down Honky Tonk Highway, a four-block stretch of Lower Broadway featuring country western-themed shops and restaurants, and you'll pass numerous honky-tonks with live music playing all day. Make sure to keep your eyes and ears open, you never know when a music legend might drop in for an impromptu jam session.
Travel Back in Time with a Museum Visit
Not to be overshadowed by the strong live music scene, Broadway Street also offers visitors plenty of museums and historical sites to enjoy. Country music fans would love a visit to museums dedicated to the greats, like the Patsy Cline Museum or the Johnny Cash Museum. You can even tour Ryman Auditorium which served as the home of the Grand Ole Opry from 1943 to 1974.
Satisfy Sports Fans
If you're all music-ed out and are looking for a change of pace, check out Bridgestone Arena. Home to Nashville's NHL team, the Nashville Predators, the arena also houses the Tennessee Sports Hall of Fame. Featuring displays on Olympians, professional athletes from a variety of sports, and even legendary Tennessean athletes like Peyton Manning, the Tennessee Sports Hall of Fame is a must-see for any sports fan.
Indulge Your Sweet Tooth
Take a quick pause on your exploration of Broadway Street to enjoy a sweet treat. Just across the street from the Johnny Cash Museum, visitors to Broadway Street will find the Goo Goo Shop, a confectionery store offering retro candies, cakes, milkshakes, and more. Anyone with a sweet tooth will be in heaven visiting this iconic location. Plus, visitors can stay and watch candy experts make some of their classic sweets.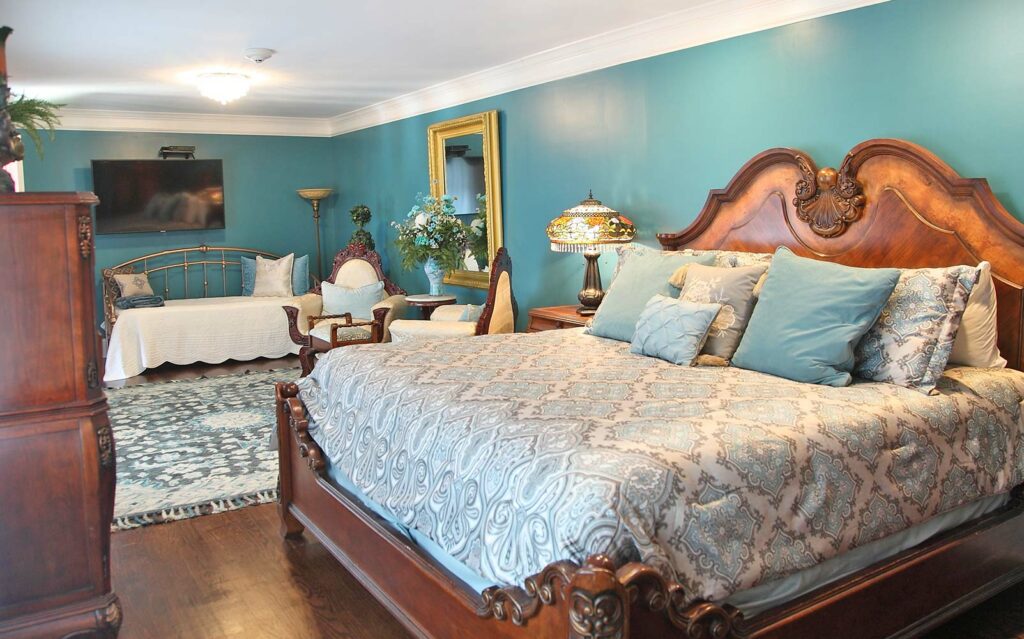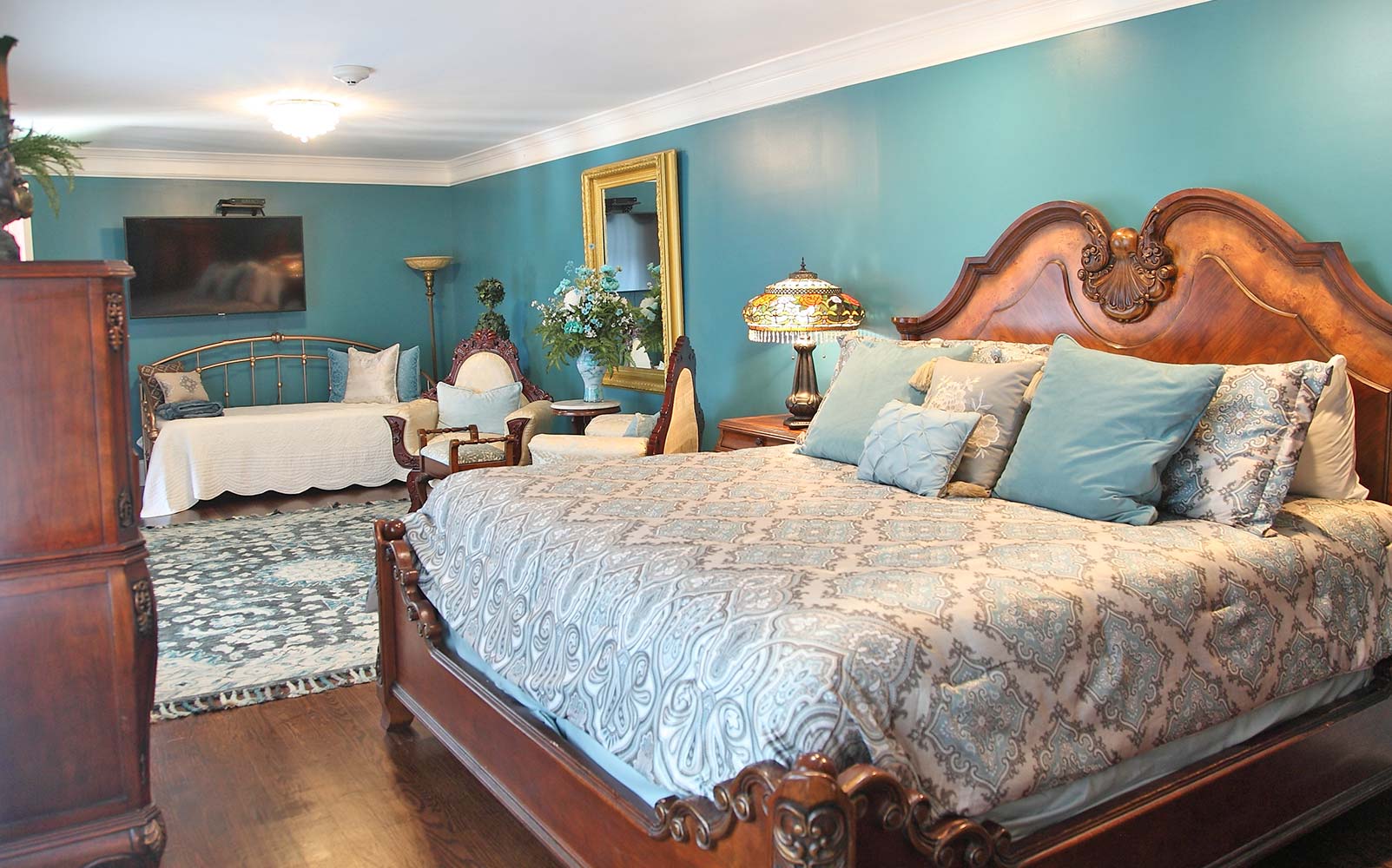 Stay at the Best Nashville Bed and Breakfast
Historic charm abounds on Broadway Street. If you're looking to enjoy that charm even more, Nashville has you covered with some of the best bed and breakfasts. Housed in an elegantly restored 19th-century plantation home, Belle Air Mansion is Nashville's most luxurious bed and breakfast, offering visitors a truly unique experience.
Belle Air Mansion is one of the few remaining Greek Revival mansions in Nashville. In 2014, it was listed as one of Nashville's 9 most endangered properties but has since been brought back to its former glory. Located just a few short miles away from Broadway Street and Downtown Nashville, it boasts beautiful architecture, stunning grounds, lavishly decorated rooms, and a 200-year-old rose garden.
Nashville's busy season runs from April to October, so make sure to book now to ensure you'll have a spot this summer. We'd love to help make your trip to Nashville truly memorable.