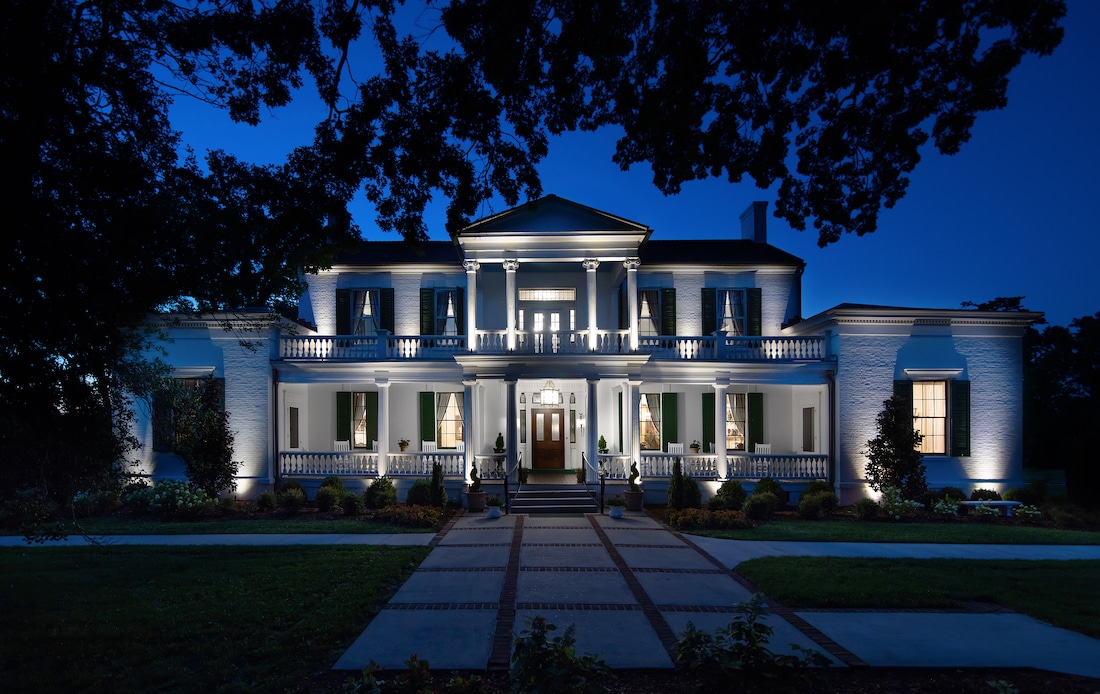 The Grand Ole Opry showcases the biggest names in country music, and attending a show at this historic Nashville venue is a bucket list item. And for one of the best hotels near Grand Ole Opry, there's no better place to stay than Bella Air Mansion. Not only is our spectacular Nashville Bed and Breakfast less than ten minutes from the venue, but we offer world-class amenities included in the pricing of your stay that just can't compare to big box hotels.
Our welcoming hospitality is unparalleled—when you stay at other hotels near Grand Old Opry, you won't get personalized service or advice for the best itineraries in Nashville, and you won't feel the sense of history and distinct charm that our property exudes at every corner. Not to mention our fantastic breakfasts each morning, with sweet and savory options and delicious freshly brewed coffee.
As you begin your search for hotels near Grand Ole Opry, you'll quickly see that very little compares to the opulence and luxurious accommodations at our Nashville Bed and Breakfast—start planning and book your next getaway today!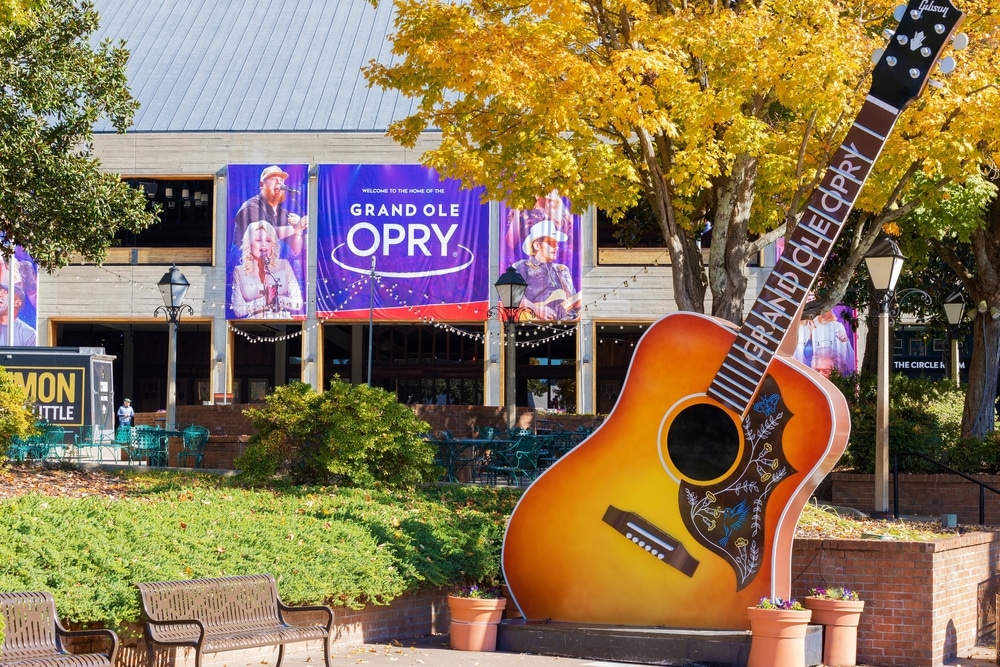 Top Hotels Near Grand Ole Opry: Belle Air Mansion
When you visit Nashville, one of the first things you'll notice is the beautifully preserved history of this town. The Grand Ole Opry is one of the places—known as the "home of country music" this venue has welcomed big names to the stage for nearly 100 years. This city welcomes musicians of every caliber with open arms (after all, our nickname is Music City), and most country singers and folk bands dream of someday performing on the Grand Ole Opry's stage.
With so much character and culture, you'll want your lodging to be memorable, and that's where Bella Air Mansion comes in—one of the most beautiful and historic hotels near Grand Ole Opry and so much more!
Here are the best things to do in Nashville within 15 minutes of our boutique hotel:
First things first, you'll want to explore the music scene on the Honkey Tonk Highway. This main drag in downtown Nashville (also known as Lower Broadway) is home to bars and venues where live music is a 365 days a year event. As you wander your way down the street, you'll hear live bands jamming out, often starting as early as 10 am and continuing into the wee hours of the morning.
As one of the best hotels near Grand Ole Opry, of course, we suggest catching a historic performance at this venue. You'll be just eight minutes away by car or Uber. Check out the upcoming calendar of shows and get your tickets!
While music might always take first place in Nashville on the best things to do, dining out and exploring our world-class restaurant scene is a close second. You'll find everything here, from Southern comfort feasts with smoked meats and hearty sides to elegant fine dining spaces creating innovative culinary trends.
One of our favorite things to do in Nashville is head to the local distilleries—a whiskey tour and tasting is a great way to get an introduction to the world of Tennessee Whiskey.
There's a long list of historical places and museums to visit in Nashville—most of which are just a quick ride from our boutique hotel. Check out the Country Music Hall of Fame, the Johnny Cash Museum, and the General Jackson Showboat.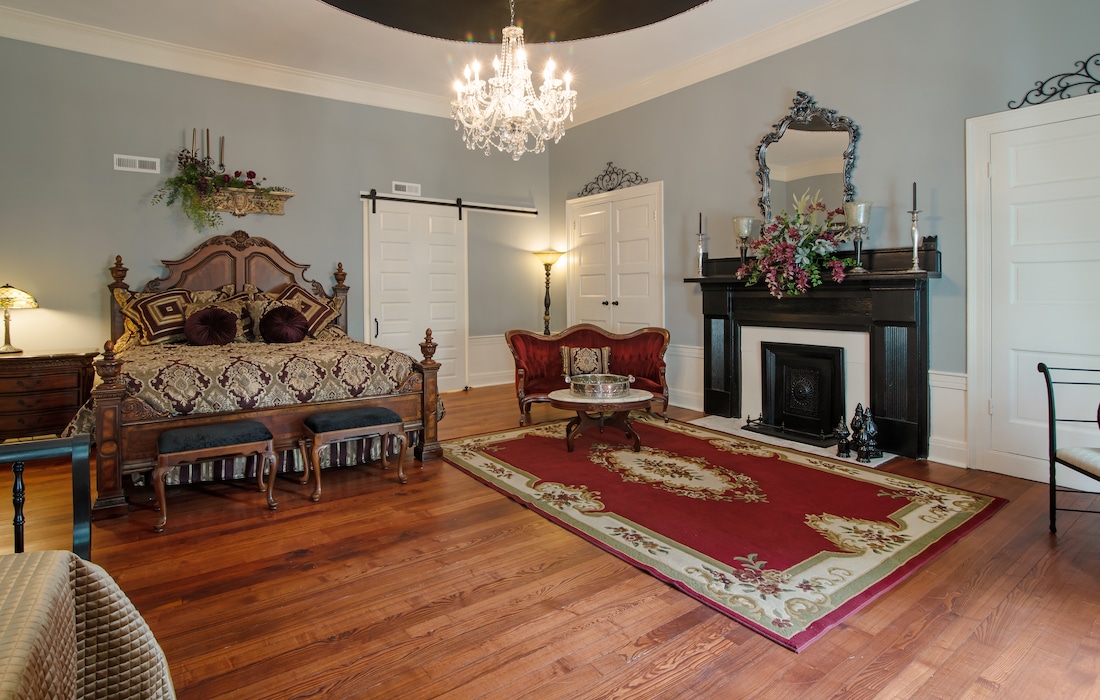 Luxurious Lodging at the Belle Air Mansion
Other hotels near Grand Ole Opry in Nashville just can't compare to our beautifully restored antebellum mansion. Belle Air Mansion is the perfect distance from all of the best things to do in Nashville but set back on our quiet six-acre property. You'll love roaming our grounds, soaking up the sunshine in summer and cozy nights during the winter. Inside, you'll find fifteen exceptional guest rooms, each artfully appointed and showcasing details of the original architectural features. You'll see this in the ornate fireplaces, sparkling chandeliers, and the original heart pine floors.
Head over to our availability calendar and book your suite at one of the best hotels near Grand Ole Opry today!