As one of the best boutique hotels in Nashville, TN, you'll be fully immersed in the unique charm and character of the antebellum South when you stay at our historic and elegantly restored property. From the moment you step foot into the foyer, you'll feel transported and in awe of our stunning decor—thoughtfully collected over many years from across the state and beyond. The bright warm colors and luxurious appointments create an atmosphere ripe for romance and relaxation.
One major amenity that sets our location apart from other boutique hotels in Nashville is our attention to detail. Our welcoming and warm staff members make sure our guests want for nothing during their stay. You'll start your day in the mornings with a hot and tasty Southern-style breakfast, included with your room rate. Throughout the day, you'll have complimentary beverages and snacks. In the evenings, curl up by the fire, open a bottle of wine, and let the romantic ambiance set the tone.
Our location, just five and a half miles from downtown Nashville, puts you in the ideal space to enjoy the nightlife but set back on our private estate. With only ten guest rooms in our expansive mansion and five rooms in the retreat house, you'll never run into unexpected crowds or encounter unwanted noise—you'll often feel like you have the entire property to yourself. For those with romance in mind, all of our suites offer a lovely backdrop, but we suggest the luxurious honeymoon suite to make the most of your time. Book your room at Belle Air Mansion today!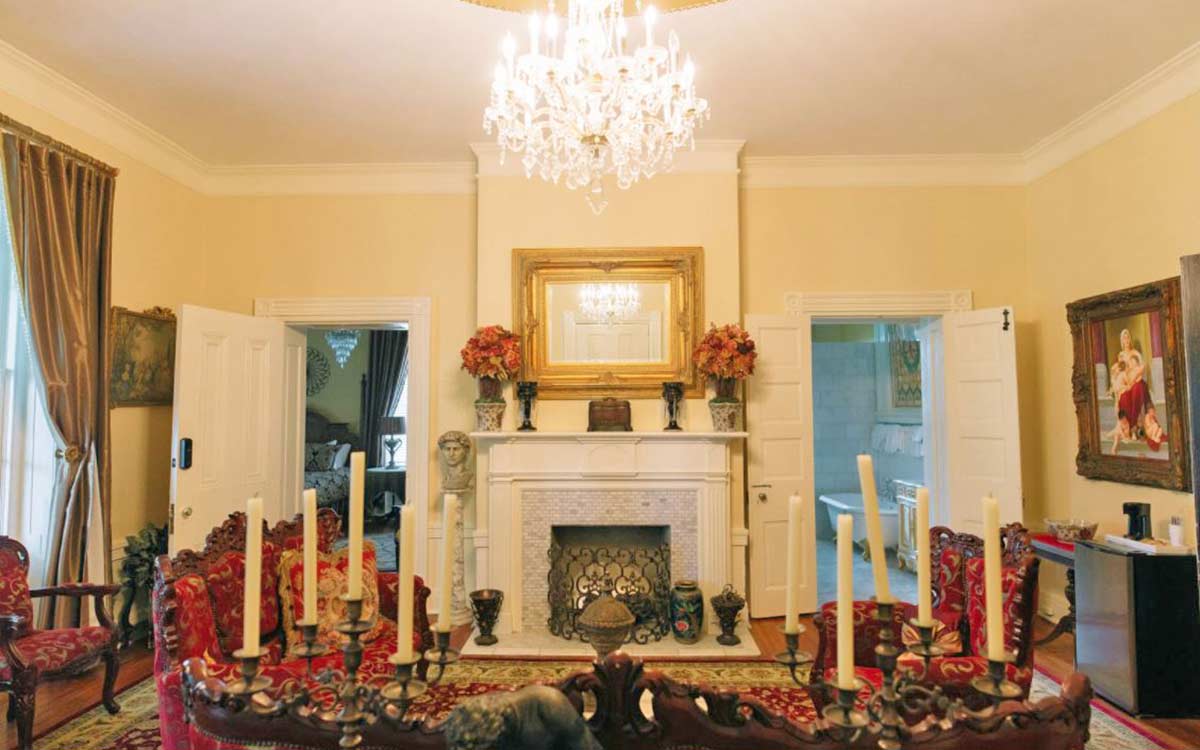 One of the Best Boutique Hotels in Nashville for Romance
There are many reasons why Belle Air Mansion stands out from the selection of boutique hotels in Nashville. Our space is an entirely unique Southern gem—from the lofty 13-foot ceilings and classic chandeliers to the rich furniture and architectural details, you'll feel like you've stepped back in time. Here are five reasons why Belle Air Mansion is one of the best boutique hotels in Nashville:
Complimentary Breakfast: Not all boutique hotels in Nashville offer guests a hot, classic Southern breakfast to start off their day! Our lovely chefs put together a bountiful spread of things like cheesy potato casserole, savory egg-based entrees, fresh biscuits, and fruit. The menu changes daily and is always served with coffee, tea, and other beverages.
Luxurious Accommodations: Our property offers 15 lodging options, from opulent guest suites in the main house with four poster beds, deep soaking tubs, steam showers, and deluxe seating areas to our newly restored 1790 house suites with exposed wood beams and bricks, beautiful bathrooms, and classic Southern charm. All offer a great list of amenities; it just depends on how you picture your romantic getaway.
Our Private Location: Our location offers the best of both worlds to couples hoping to explore Nashville and beyond. We're set back from the downtown core but not far from the main thoroughfares, making drives or cab rides just an easy journey. Our property has ample parking included with your rate—not all boutique hotels in Nashville offer free parking during your stay!
Southern Hospitality: Everyone you encounter at Belle Air Mansion will exceed your expectations of Southern hospitality. From the kind Innkeepers checking in to see if you have everything you need to the knowledgeable owners who can give you a detailed history lesson on the property and the area, you'll feel welcome from start to finish.
Select Registry Status: As a member of Select Registry—a collection of B&Bs, Inns, and boutique hotels in Nashville—you can trust that our property is held to a specific and rigorous standard regarding the key components of hospitality.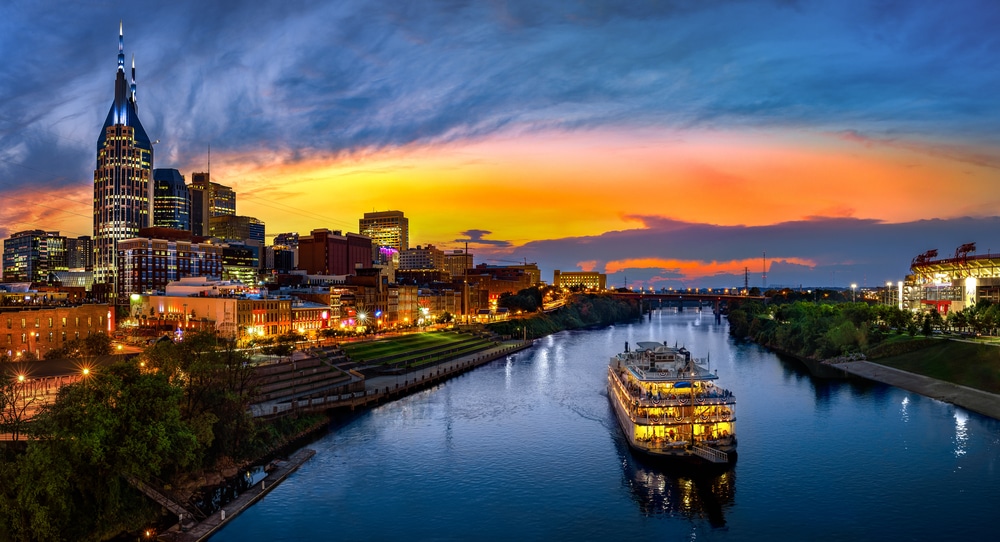 The Most Romantic Things to do in Nashville, TN
While there's no shortage of things to do in Nashville, if you're here with romance in mind, we have a few suggestions during your stay at one of the best boutique hotels in Nashville. If you're a couple who enjoys outings and adventures, you're set, and for those who prefer staying in to reconnect, you'll love relaxing in your opulent accommodations at the mansion.
This is just the very beginning of the romantic things to do in Music City! As a guest at Belle Air Mansion—one of the top boutique hotels in Nashville—you can rest easy that your guest room will be an absolute dream waiting for you after your adventures in our lively city. We can't wait to host you; book your room today!