Luxury, hospitality, and the chance to return to a time of southern grace and elegance; these are the things waiting for you when you plan a getaway to our luxury Nashville Bed and Breakfast this spring. We've said it before, and it bears repeating: There is no better place to stay in Nashville. Not only is Nashville an incredible city to explore, but when you couple it with a stay in the unfettered luxurious of our Nashville Bed and Breakfast, you really do have the recipe for a sensational getaway.
Springtime is a marvelous time to visit the exciting world of Nashville, too. It's not too hot, and the busy crowds of summer have yet to arrive. This spring, you'll have the chance to explore the top attractions in downtown Nashville like the Country Music Hall of Fame and the Honky Tonk Highway, and you'll be able to eat at the top restaurants in Nashville, all before the busy crowds get here.
Even with the amazing city of Nashville as the backdrop to your getaway, what truly is special about a spring getaway is the opportunity to stay at our luxury Nashville Bed and Breakfast. By summer, we're generally full hosting weddings and other events. This spring is your perfect chance to marvel at our beautifully-restored Greek Revival Mansion and spend a few days living as though you've stepped back in time to the Antebellum South. Don't you think it's time? Book your room at our luxury Nashville Bed and Breakfast today.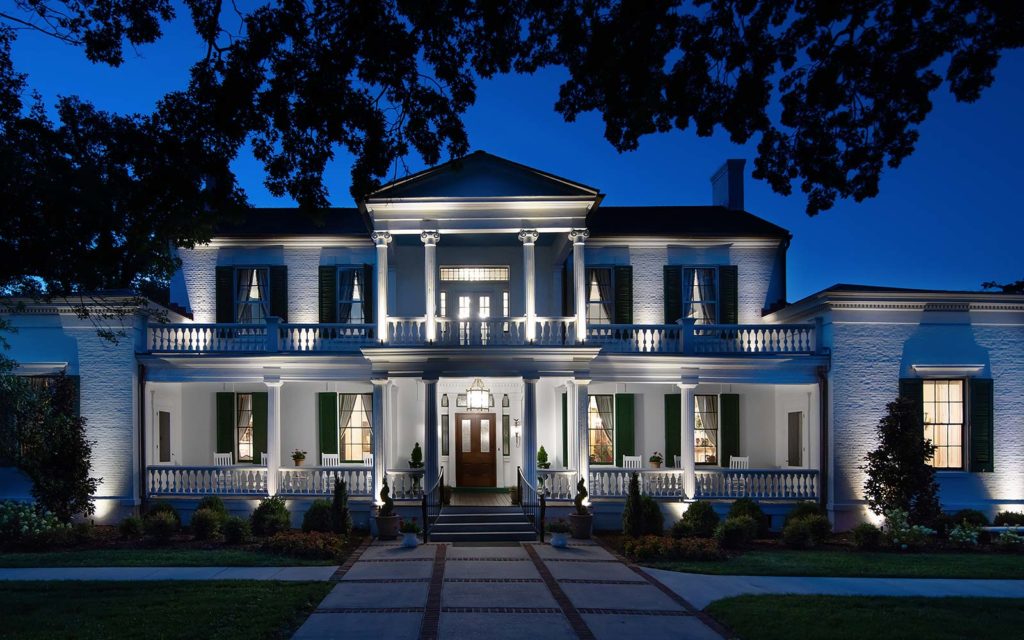 The Best Nashville Bed and Breakfast for 2022
Our guests tell us repeatedly that their stay at our Nashville Bed and Breakfast far exceeded their expectations. All you have to do is read our reviews to confirm this. Since bursting onto the Nashville lodging scene, our Nashville Bed and Breakfast has earned a reputation for excellence in everything we do. We think you'll see what sets us apart when you arrive on our beautiful 6-acre property.
Our Nashville Bed and Breakfast resides in an impeccably restored Greek-Revival plantation home. We're situated just a few miles from the heart of downtown Nashville, and we are the only Nashville Bed and Breakfast of our kind in the area. Inside the mansion, you'll find that it is full of artistry, featuring plenty of its original architectural features, including ornate fireplaces, glimmering chandeliers, and the original heart pine floors, not to mention a beautiful array of antique furnishings throughout.
Our Nashville Bed and Breakfast offers guests fifteen luxurious guest rooms to choose from. Ten of them are located in the main house, while the other five are in our Retreat House, perfect for groups traveling together. Each of our expansive guest suites in the mansion is tastefully decorated with a range of period furnishings, opulent touches, and a host of high-end amenities. These rooms are undeniably romantic and the perfect place to retreat for a few days of luxurious intimacy.
Our Nashville Bed and Breakfast offers unprecedented grace and charm, and the elegance of this remarkable place instantly elevates your stay to something extraordinary. Give a chance to show you what genuine southern hospitality looks like this spring, and you'll never want to stay anywhere else.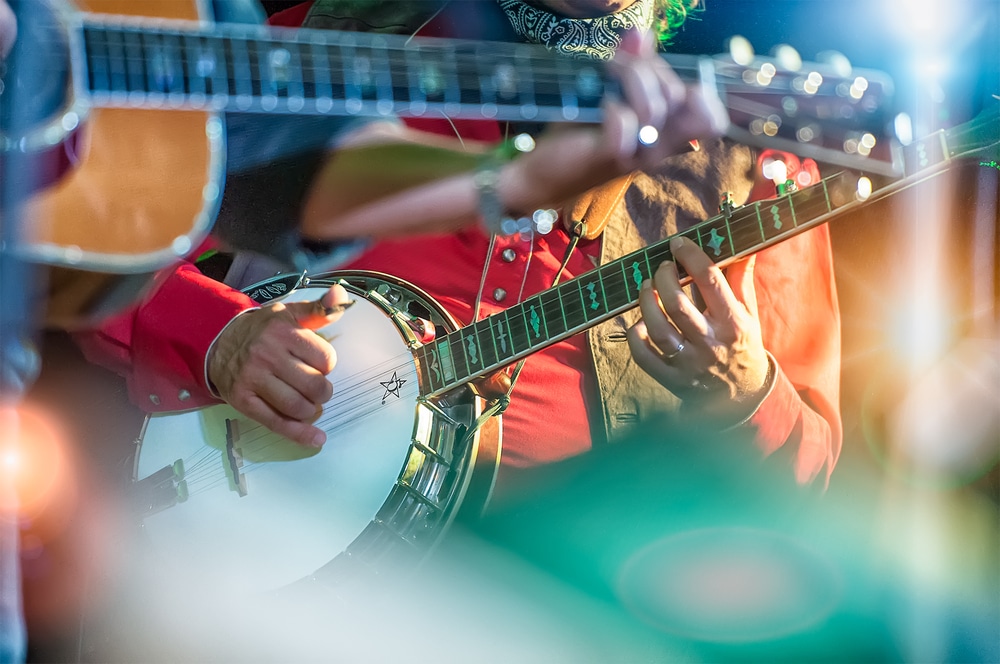 10 Amazing Things to do in Nashville This Spring
We won't blame you if you want to do nothing but soak up the historic southern charm at our luxury Nashville Bed and Breakfast. However, you will need to leave at some point for dinner at the very least. Moreover, since we're just a few miles from the top attractions in downtown Nashville, you might get out there and enjoy the very best things to do in Nashville while you're here!
This spring is a great time to get out and enjoy all of the top-rated things to do in Nashville. Here are a few of our favorite ideas:
Broadway Street in Downtown Nashville is one of the most popular streets and an absolute "must" for things to do in Nashville! It's an exciting hub for art, live music, and entertainment.
You're in Music City, so music-related activities should be at the top of your list! Visit the Country Music Hall of Fame, which features various exhibits and activities that teach you about country music's rich history.
Another music-related "must" is taking in a performance at the Grand Ole Opry. You can also tour the historic Ryman Auditorium, which at one time housed this fantastic show.
Don't forget about the food – Nashville is home to some fantastic restaurants, including those serving up Nashville Fried Chicken. We have a guide to some of the top Nashville restaurants here.
Add to your food adventure a stop at one of Nashville's many craft breweries and distilleries.
Get outdoors! From ziplining through the trees at Nashville Shores and biking the Greenway to heading underground to caves like Lost River Cave and Cumberland Caverns, there are plenty of ways to get out and enjoy some sun.
Guests staying at our historic Nashville Bed and Breakfast will love a tour of the Belle Meade Historic Site, where you'll find both a historic plantation to tour and an on-site winery.
There are several museums worth visiting in Nashville, including the National Museum of African American Music, the Johnny Cash Museum, and the Historic RCB Studio B.
There's always live music playing somewhere, as it's one of the top things to do in Nashville.
There's some excellent shopping in Nashville, with enough variety that you really can find something for everyone.
Nashville is an incredible city, and we'd love to help you make the most of your time here. Booking a room at our luxury Nashville Bed and Breakfast is the place to start.