There are several Nashville wedding venues to choose from, but there's only one that offers the grace and elegance of a Bygone Era near the heart of downtown Nashville. The Belle air Mansion has been lovingly and meticulously restored to its original 1800s Greek Revival Style. It is one of the last remaining Antebellum mansions of its kind left in Nashville.
Apart from our mansion being one of the most magnificent wedding venues, it's also a great events center, offering you a place to host all special events in your life. From engagement parties and bachelor/bachelorette parties to bridal showers and even honeymoons and anniversary celebrations, our Bed and Breakfast in Nashville has it all.
Inside the mansion, you'll find many touches reflecting the elegance of the Antebellum south, including ornate fireplaces, glimmering chandeliers, 13-foot high ceilings, period furnishings, beautiful architecture throughout. Outside, you'll be awed by our gorgeous grounds, complete with majestic 200 year-old-trees and a restored 200-year-old rose garden. There are plenty of intimate places for your photos and ceremony, which is just one more reason we're one of the best Nashville wedding venues.
Our wedding venue is popular, so contact us to learn more about what makes us one of the best Nashville wedding venues today!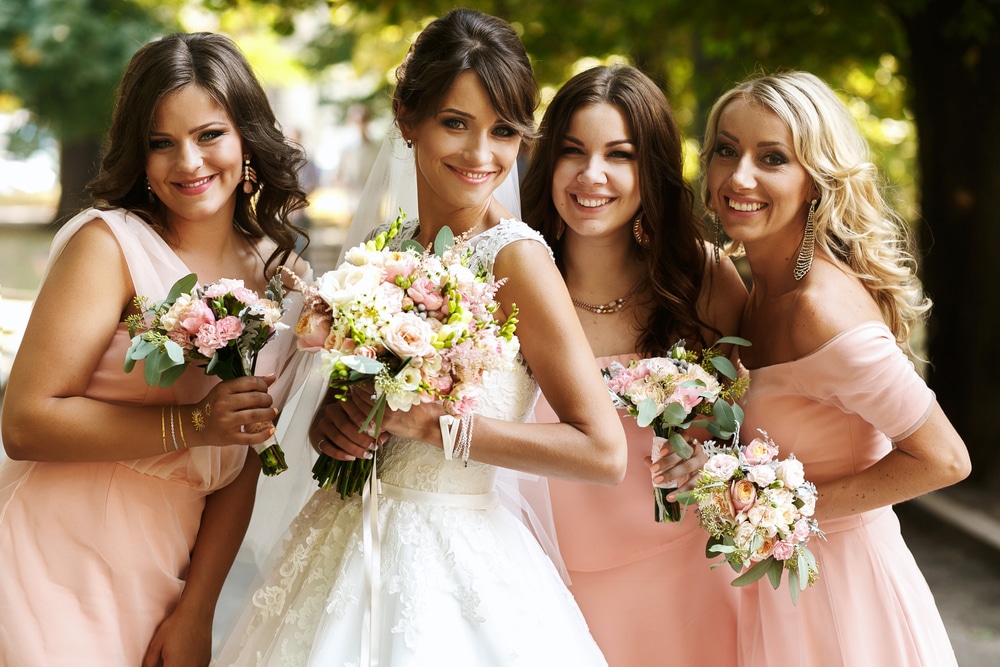 Best Nashville Wedding Venues for 2022
There is no doubt in our minds that the Belle Air Mansion is already one of the best Nashville wedding venues on offer in 2022. The Belle Air Mansion can accommodate a range of weddings, including large multi-day destination wedding events to small, intimate ceremonies and elopements.
We offer ten elegant guest rooms in the mansion itself, in addition to five guest rooms in our retreat house. In total, 38 people can sleep at our venue, which means there's enough space to accommodate you and your wedding party – and is just another reason we're one of the best Nashville wedding venues to consider in 2022.
Belle Air Mansion will lend an exquisite and timeless elegance to your special day and seamlessly blends traditional southern charm with modern luxury. Imagine posing for pictures on our grand spiral staircase or our stunning covered porch in front of the mansion, or saying "I do" under the warm glow of the Tennessee sun while surrounded by 200- year-old-trees or rose garden.
We also have an onsite wedding planner, ensuring that your entire celebration will go off without a hitch. This is an important consideration to make when choosing between Nashville wedding venues. Moreover, we've been working to improve our venue, including adding a new wedding pavilion, updating and improving the landscaping, and adding more parking.
With these changes and more, what has emerged is not only one of the most beautiful but also one of the most unique Nashville wedding venues. We're thrilled with the events we've already held here and look forward to many more years of turning wedding dreams into reality.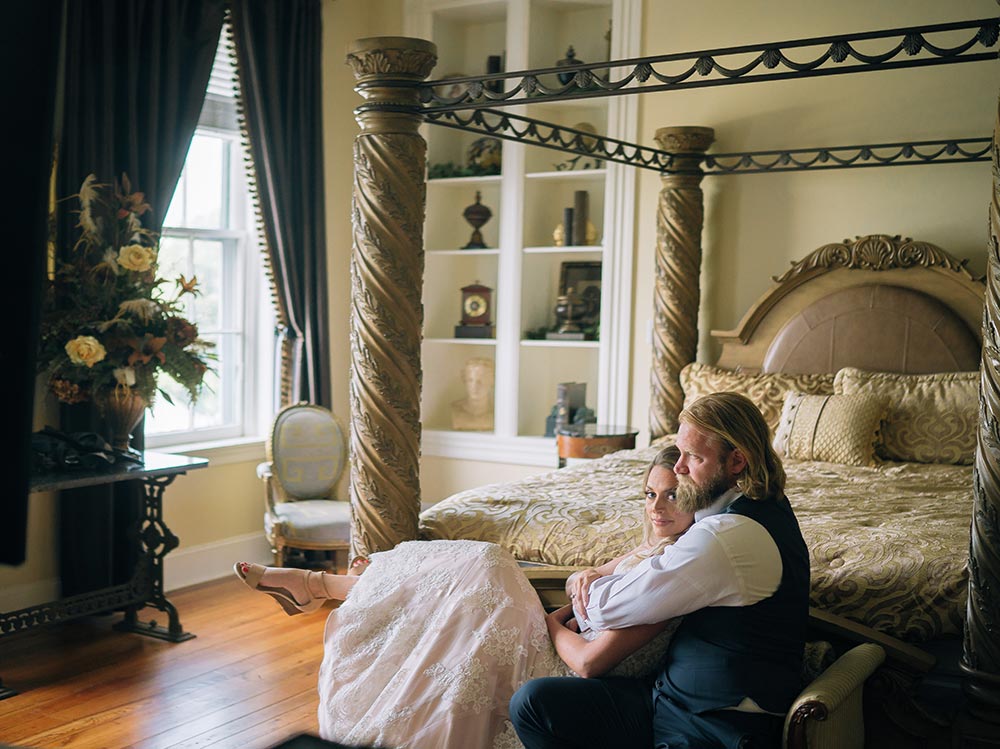 The Best Place to Stay in Nashville
Whether you're here for a wedding, elopement, bridal shower, bachelor/bachelorette party, or something else entirely, there's only one place to stay in Nashville worth considering, and it's our stunning Nashville Bed and Breakfast. We're so much more than just one of the best Nashville wedding venues – we're also the most exquisite place to stay in Nashville.
This beautifully restored plantation home sits on an unheard-of 6 acres near downtown Nashville and is the only property of its kind in the area. The exquisite restoration of this mansion brings to life the luxury of the Antebellum South. We offer ten luxurious guest rooms with an additional five guest rooms in our Retreat House. Each of our expansive guest suites in the mansion is tastefully decorated with various opulent touches, not to mention a host of high-end amenities – while our Retreat House is the perfect space for groups traveling together.
Though our Bed and Breakfast's elegance and historic charm near downtown Nashville is undoubtedly the star of any great vacation here, we can't forget about our breakfasts. Awaken to the aromas of a freshly made breakfast each morning, just one more special treat you often don't indulge in at home. It's the perfect way to start your day as you get ready to explore the incredible Music City.
At the end of the day, whatever it is you choose to do in Nashville, we know you're going to have a great time. Book your room at the #1 best place to stay in Nashville today!