When it comes to finding the best wedding venues in Middle Tennessee, there's nothing out there that compares to the stunning elegance of Belle Air Mansion in Nashville. December is the most popular month of the year to get engaged, followed by February, which means this time of year is the prime wedding-planning season.
If you're recently engaged and are looking for the best wedding venues in Middle Tennessee, we have you covered. The Belle Air Mansion is an impeccably restored 1800's Greek Revival Antebellum mansion, and it's one of the last remaining of its kind in Nashville. Our stunning wedding venue in Middle Tennessee is nestled on six beautiful acres just outside of downtown Nashville, and it provides an unbeatable setting for your big day.
As beautiful as Belle Air Mansion is outside, the interior of the mansion shines in true southern Antebellum style. Inside, you'll find ornate fireplaces, glimmering chandeliers, 13-foot high ceilings, period furnishings, remnants of the original home, and beautiful architecture throughout. These stunning backdrops are the perfect place for photos on your wedding day. Outside, there are several equally beautiful places for pictures and the ceremony.
It's this extensive range of options for your wedding day that makes our Inn one of the best wedding venues in Middle Tennessee. Our venue books up quickly, so contact us now to book one of the best wedding venues in Middle Tennessee.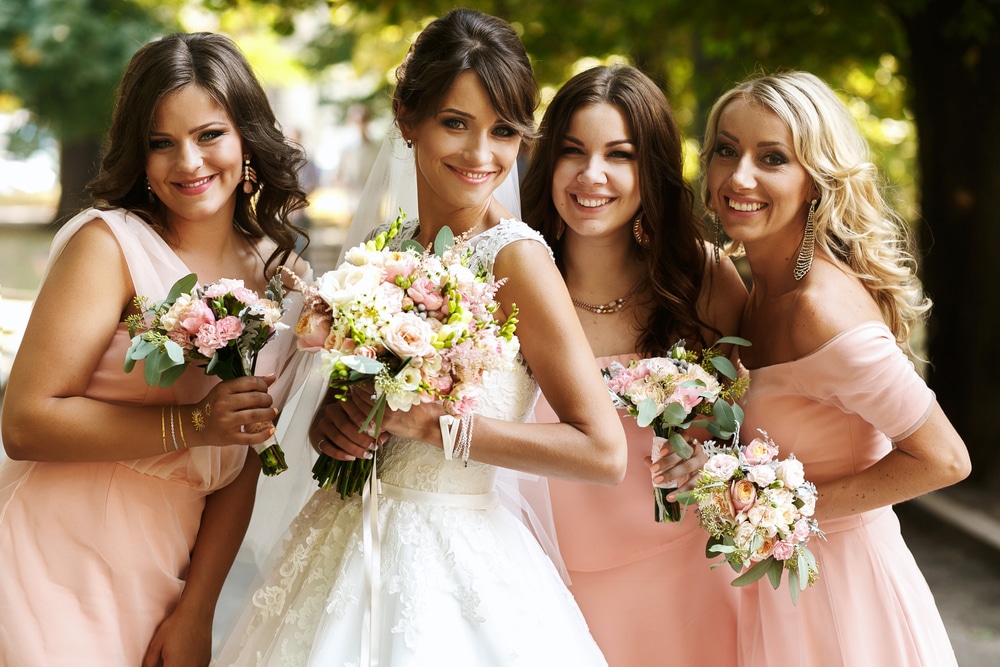 The Best Wedding Venues in Middle Tennessee for 2022
Though there are plenty of wedding venues in Middle Tennessee to choose from, there's truly nothing that compares to the Belle Air Mansion. Our historic Bed and Breakfasts offers a backdrop of stunning architecture and timeless elegance to your day, not to mention the perfect blend of traditional southern charm and modern luxury.
Imagine the timelessness of your wedding photos when you pose for pictures on our grand spiral staircase, or perhaps in one of our sitting rooms next to timeless antiques. When it comes time to say "I Do," picture it standing in front of this elegant mansion or out near our 200-year-old rose garden, under the warm glow of the Tennessee sun. It sounds pretty magical, doesn't it? With settings like these, it's no wonder we're one of the best wedding venues in Middle Tennessee.
There is no doubt in our mind that the Belle Air Mansion will be one of the best wedding venues in Middle Tennessee for 2022. It's beautiful, yes. But more importantly, we know precisely how to help you plan and execute your day, so that is exactly what you dreamed. We can accommodate weddings both big and small, too. Whether you're looking for an intimate one-day event to multi-day affairs and destination weddings, we can handle it.
Since rehabilitating the Belle Air Mansion and turning it into one of the premier wedding venues in Middle Tennessee, we've added a new wedding pavilion to the grounds, improved the landscaping, and added ample parking for your wedding guests. We're thrilled with the events we've already held here and look forward to many more years of turning wedding dreams into reality.
Destination Weddings & Events in Nashville
Belle Air Mansion also specializes in destination weddings. Not only do we offer plenty of overnight lodging for your out-of-town guests, but we offer you the rare opportunity to enjoy the best of Nashville with your closest friends and family, all while celebrating you and the love shared between you and your partner. We do not doubt that you'll leave with enough memories to last you a lifetime. Our location near the top attractions in downtown Nashville is unbeatable!
Though Belle Air Mansion indeed is one of the best wedding venues in Middle Tennessee, we're so much more than that. We also have plenty of event space to accommodate your rehearsal dinners and other events. We're even happy to help you plan an exciting Bachelor/Bachelorette party in downtown Nashville. We truly are one of the most comprehensive and service-oriented wedding venues in Middle Tennessee!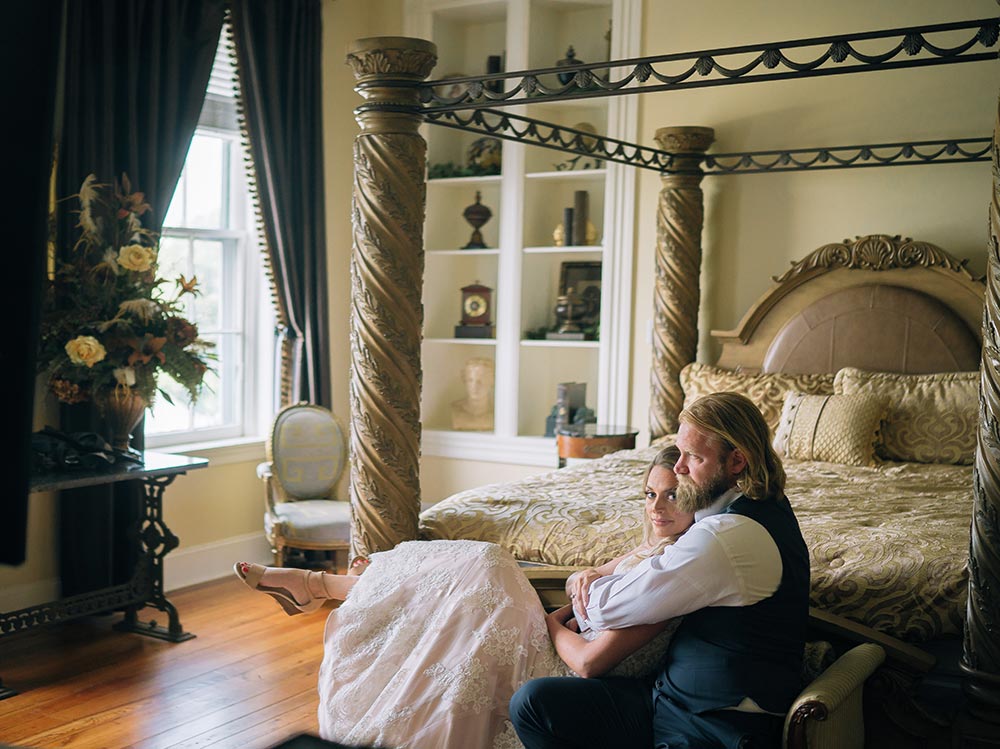 Lodging for your Nashville Wedding
Aside from offering you comprehensive wedding planning services and the unbeatable elegance of the Antebellum south for your wedding day, the Belle Air Mansion also provides lodging for not just the bride and groom but the wedding party and family as well.
The Belle Air Mansion houses ten uniquely decorated guest rooms, plus another five guest rooms in our Retreat House. Total, we offer accommodations for up to 38 guests, and we also have an off-site vacation home that can house up to 26 guests.
Are you ready to start planning? Contact us today for more information about holding your destination wedding at the stunning Belle Air Mansion.