We're entering the busy summer wedding season at the Belle Air Manor, a premier historic wedding venue in Nashville. Over the past year, we've partnered with Kristin Sullivan and Swivel Group Events for weddings, bridal retreats, and more. Our signature packages now include a day of wedding coordinator and special wedding planning gifts for the happy couple, which has only served to elevate events at our spectacular wedding venue in Nashville.
Kristin joins us bringing 25 years of wedding experience to our wedding venue, and we all look forward to spectacular celebrations as the years continue. With this partnership, we offer destination bridal retreats at our wedding venue in Nashville, which include 3 days & 4 nights of luxury accommodations; healthy breakfast, lunch, and dinner throughout your stay; daily yoga and meditation; wedding planning; wellness talks and so much more!
If you're in the midst of wedding planning and looking for a place to host your dream wedding, you need to look no further than our stunning and historic wedding venue in Nashville. The Belle Air Mansion is an impeccably restored 1800's Greek Revival Antebellum mansion, thoughtfully decorated with antique period furnishings throughout, and situated on 6 acres just outside of downtown Nashville. There are plenty of intimate places for your photos and ceremony.
With 10 elegant guest rooms in the mansion and 5 more guest rooms in our Retreat House, our wedding venue in Nashville is the perfect place for your entire wedding party to relax, unwind, and celebrate with you. Our venue books up quickly, so contact us to learn more about our wedding venue in Nashville today!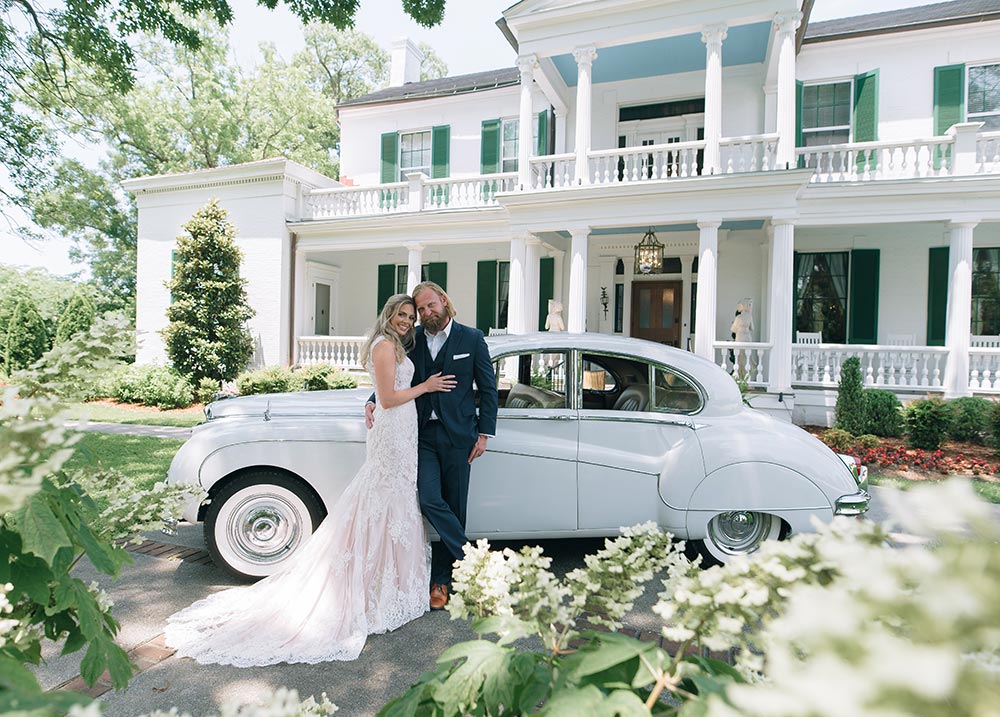 Discover the Best Wedding Venue in Nashville
The Belle Air Mansion offers timeless elegance amidst well-preserved, historic architecture. It's the perfect backdrop for your big day, offering you the perfect blend of traditional southern charm and modern luxury.  From pictures on our grand spiral staircase with glittering chandeliers in the background to outside in our beautifully restored 200-year-old rose garden, we know just how to make your day unforgettable. Our wedding venue in Nashville can accommodate both big weddings and small, from intimate single-day celebrations to grand multi-day events. Destination weddings are our specialty, though, thanks in part to our unique offerings.
We offer overnight lodging for you and your out-of-town guests, too, all with convenient access to downtown Nashville. Our event spaces are also perfect for bridal showers, rehearsal dinners, and more, and we'd love to help you plan a fun Bachelor/Bachelorette party in the exciting city of Nashville, too.  You'll find plenty of great breweries, whisky bars, and live music venues for Bachelor Parties, or a bit of dancing and celebration at Honky Tonks, spas, and more for Bachelorettes.
We've been hard at work over the last year building a new wedding pavilion on the grounds, as well as updating and continuing to improve the beautiful landscaping outdoors. We now offer more than 100 parking spaces at our wedding venue in Nashville, too, with even more space available offsite. Altogether, you'll find that the Belle Air Mansion is not only one of the most beautiful wedding venues in Nashville, but one of the most unique as well.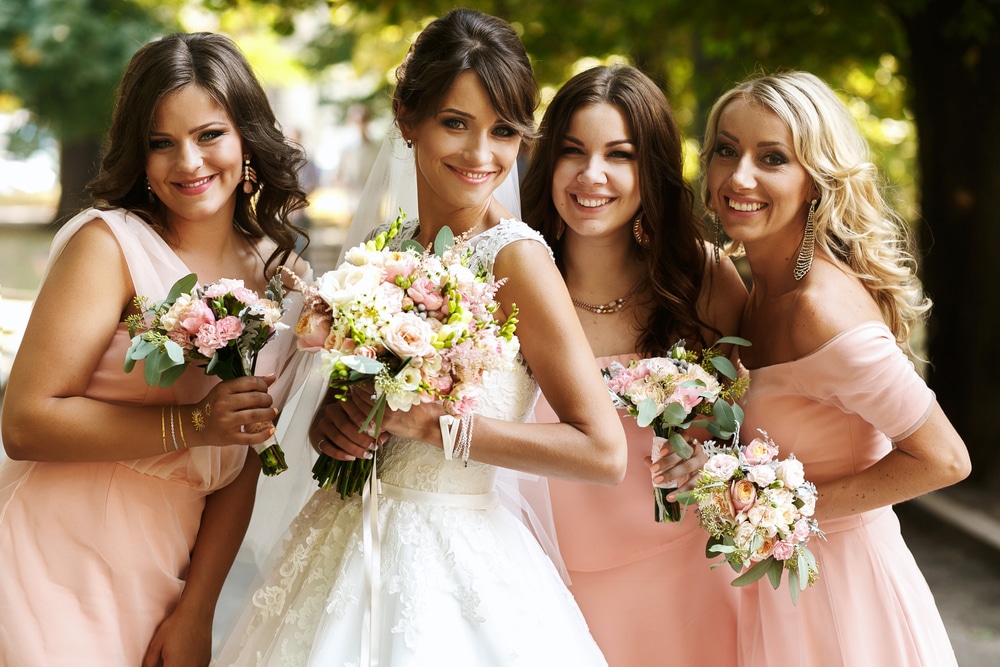 Celebrate Anniversaries at our Nashville Bed and Breakfast
While the Belle Air Mansion is easily one of the most impressive wedding venues in Nashville, it's so much more than that, too.  Our Bed and Breakfast also offers you a special place to return to year after year as you celebrate anniversaries and life's other special moments. Each of our unique guest rooms drips with romance, from the sumptuous linens and comfortable beds to the impressive bathrooms and high-end amenities. Spend your days surrounded by luxury or wandering our 6 beautifully landscaped acres – it's a stunning retreat from the chaos of everyday life.
In the morning, we'll treat you to a delicious breakfast, made from scratch right here in our kitchen. It's the perfect fuel for whatever it is you have planned for the day ahead of you.  Whatever is bringing you to us – whether it's our stunning wedding venue in Nashville or the chance to stay at our historic Bed and Breakfast – we can't wait to help you plan to time of your life.  Contact us here for more information on planning the wedding of your dreams, or book here for a getaway you won't soon forget!