When you come to the birthplace of American bourbon and whiskey, one of the best things to do in Nashville is to visit the distilleries along the Tennessee Whiskey Trail! You'll find a collection of more than 30 distilleries offering tours and tastings of this historic (and strong!) spirit. But it's not just whiskey, many of these Tennessee distillers have a diverse portfolio of products, and the best way to find out more is by mapping a route along the Tennessee Whiskey Trail.
With so many Tennessee distilleries to explore, you could make a whole vacation centered around tastings and tours. Most importantly, you'll want a soft place to land, and our Nashville Bed and Breakfast offers one of the most comfortable spaces to make your home away from home. Our meticulously restored 1832 Antebellum Mansion is a testament to historic preservation, and we love the reactions of awe from our guests when they first arrive. Each of our guest rooms is beautifully designed with luxurious en suite baths to make your stay absolutely unforgettable.
Head over to our booking calendar and get your secure your reservation today!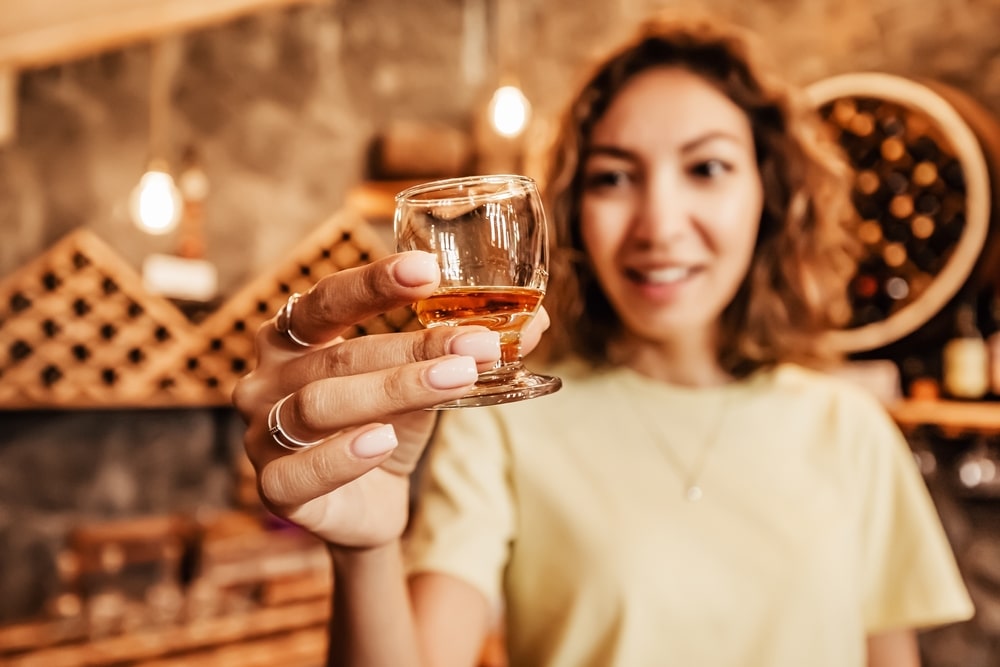 Tours & Tastings Along the Tennessee Whiskey Trail
As a guest at our Nashville Bed and Breakfast, you'll only be about five miles from the downtown city center, the start of the Tennessee Whiskey Trail, and home to a large selection of craft distilleries. Grab your whiskey passport and let the tastings begin!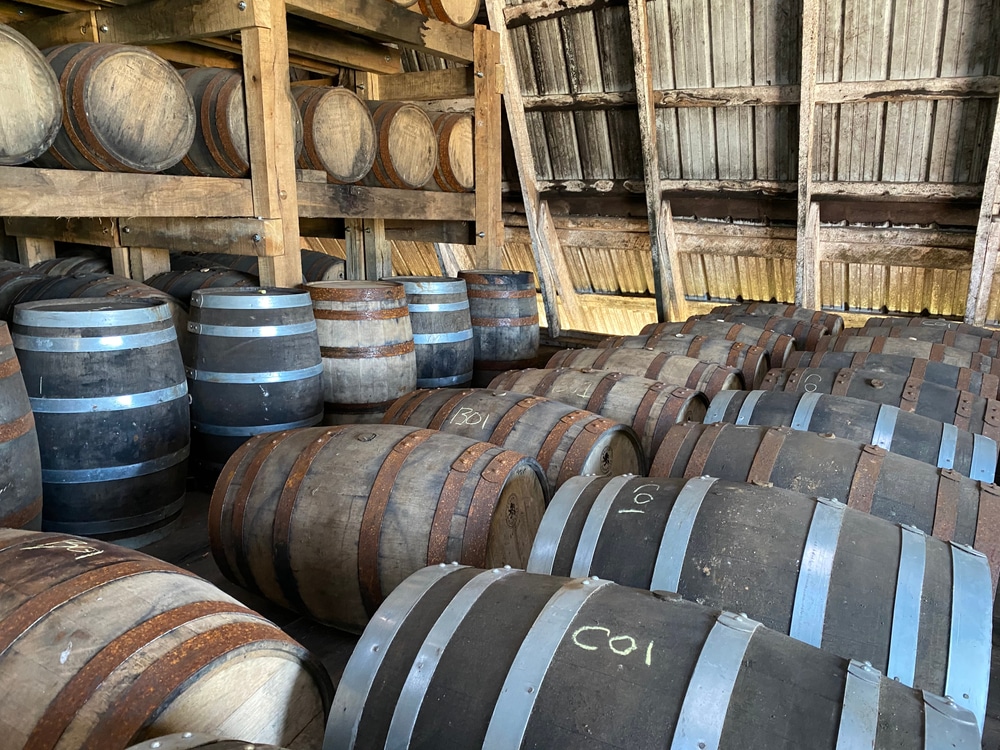 The best part about the Tennessee Whiskey Trail is that you can choose your own adventure! Whether on foot in downtown Nashville or exploring the countryside, you're bound to discover some fantastic spirits along the way.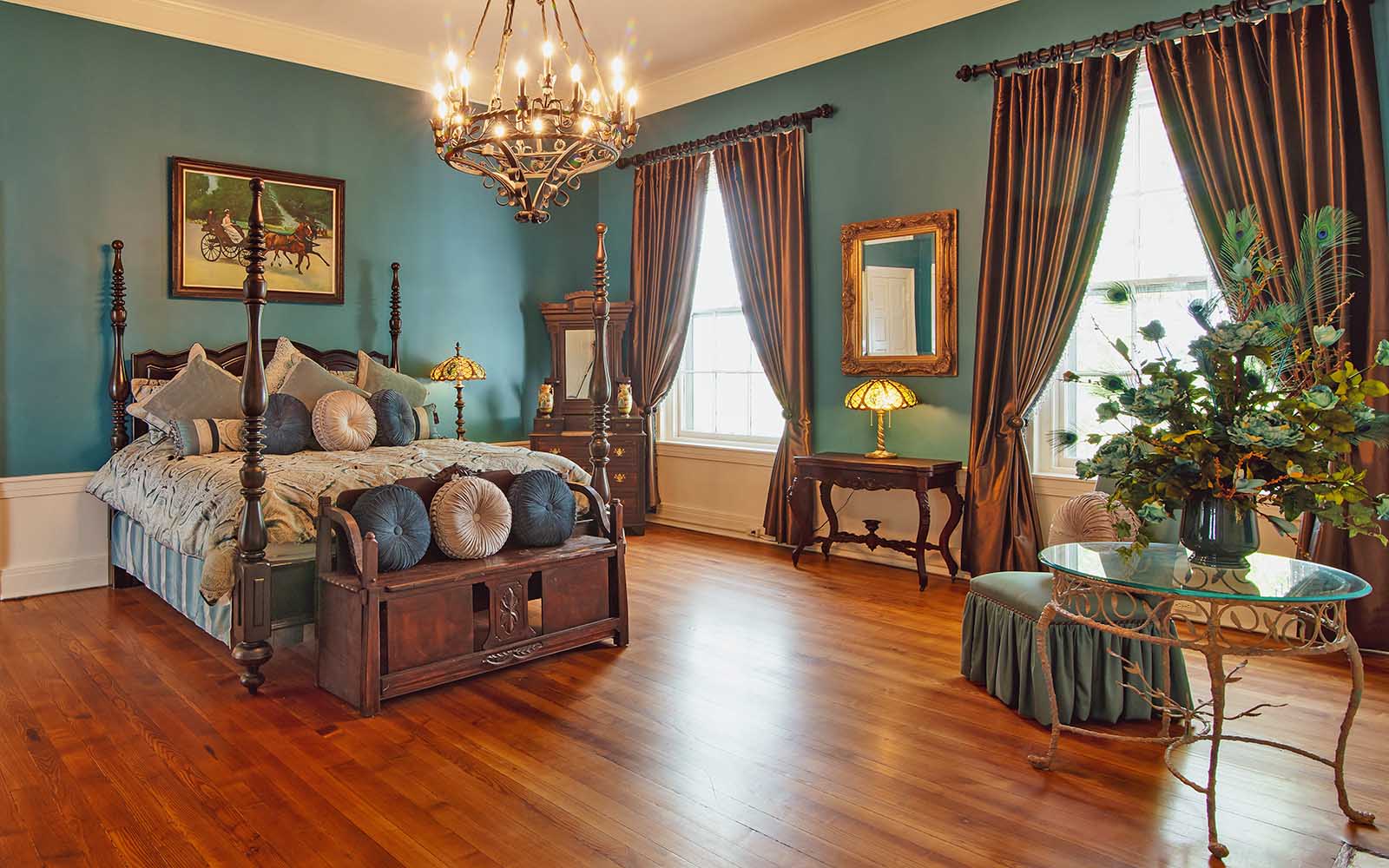 The Most Romantic Lodging for Your Getaway
After a day out exploring the distilleries on the Tennessee Whiskey Trail, there's nothing quite like returning to your welcoming guest suite at our Nashville Bed and Breakfast. The Turquoise Room (pictured above) is a remarkably romantic and comfortable guest suite. With more than 600 square feet all to yourself, you'll sink into our delectably soft four-poster king bed facing a beautiful and impressive fireplace. The en suite bathroom is an oasis of marble, with a deep freestanding soaking tub and a separate large shower.
Whichever guest room you choose, you'll be surrounded by opulence, ideal for a relaxing getaway to Nashville. Book your room today!