Fall wedding season is here, and we're excited to share with you one of the best places to get married in Nashville!  If you've dreamed of hosting your wedding in a historic, Antebellum-style mansion, this is THE place you need to consider!  Not only do we offer one of the most beautiful places to get married in Nashville, but we also offer comprehensive wedding planning services.
We have recently partnered with Kristin Sullivan and Swivel Group Events for weddings, bridal retreats, and more. Our signature wedding packages now include a day of wedding coordinator along with special wedding planning gifts. Kristin joins us, bringing 25 years of destination wedding experience to our wedding venue. There is an option to upgrade to a full-service planning offering and we welcome other planning colleagues, and we all look forward to spectacular celebrations as the years continue.
With this partnership, we now offer destination bridal retreats at our wedding venue in Nashville, including 3 days & 4 nights of luxury accommodations; healthy breakfast, lunch, and dinner throughout your stay; daily yoga and meditation; wedding planning; wellness talks, and so much more!
If you're in the midst of wedding planning and looking for one of the best places to get married in Nashville, you need to look no further than our stunning and historic wedding venue. With 10 elegant guest rooms in the mansion and 5 more guest rooms in our Retreat House, we also offer you a luxurious place for you and your wedding party to stay both before and after your big day. Our venue books up quickly, so contact us to learn more about our wedding venue in Nashville today!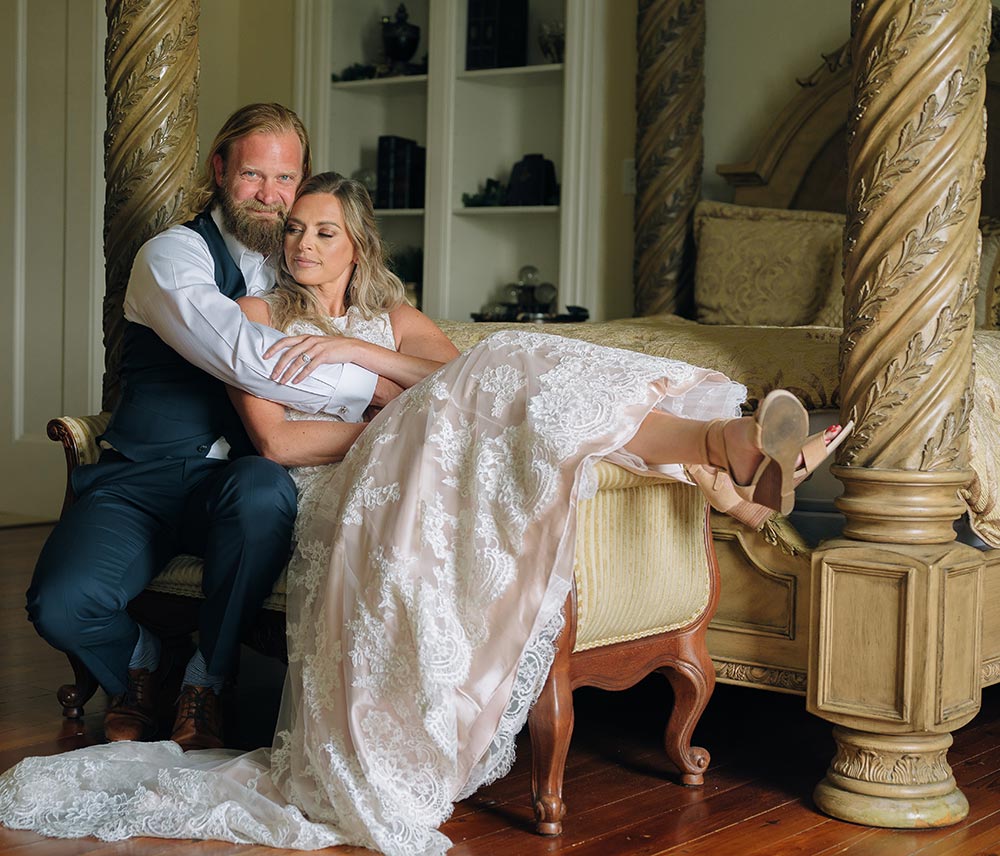 Best Places to Get Married in Nashville
On your wedding day, the Belle Air Mansion will lend the day a timeless elegance. Originally built in the 1800s as a Greek Revival Antebellum mansion, you'll enjoy the perfect blend of southern charm and modern elegance. The interior of the space is beautifully decorated with antique period furnishings. Outside, you'll find 6 acres of well-manicured lawn and gardens, including a recently restored 200-year-old rose garden. In short, there are plenty of intimate places for your photos and ceremony.
Apart from just being a stunning venue, one thing that makes Belle Air Mansion one of the best places to get married in Nashville is our flexibility.  Our venue can host a variety of weddings. From weddings with hundreds in attendance or small, intimate celebrations and single-day events to multi-day affairs, there has never been a better place to get married in Nashville. In addition to this, we also offer lodging for you and your wedding party and/or out-of-town guests too.
As you can probably tell by now, we're so much more than just one of the best places to get married in Nashville.  We also offer various event spaces, perfect for pre-wedding events l like bridal showers, rehearsal dinners, and more.  We also make a delightful place to return year after year for anniversaries, birthdays, and other special occasions.
We've been hard at work over the last year building a new wedding pavilion on the grounds, as well as updating and continuing to improve the beautiful landscaping outdoors. We now offer more than 100 parking spaces at our wedding venue in Nashville, too, with even more space available offsite. Altogether, you'll find that there are countless reasons that Belle Air Mansion is considered by many to be one of the best places to get married in Nashville.  If you're interested in talking further, reach out to us, and let's start planning your dream wedding today!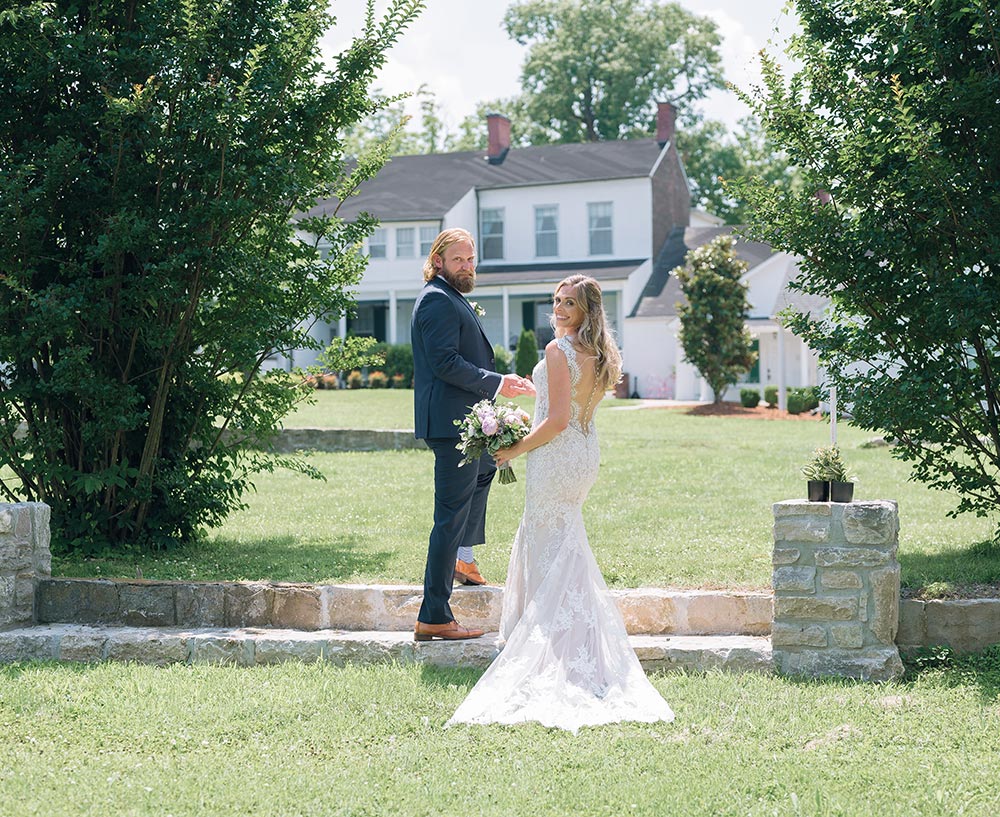 So Much More than a Historic Wedding Venue
While the Belle Air Mansion is easily one of the most impressive wedding venues and best places to get married in Nashville, it's so much more than that, too.  Whether you choose to stay with us before and/or after your wedding, or whether you return year after year for special celebrations, our Bed and Breakfast offers an incredibly romantic place to stay. Our unique guest rooms drip with romance, from the sumptuous linens and comfortable beds to the impressive bathrooms and high-end amenities.
In the morning, we'll treat you to a delicious breakfast made from scratch right here in our kitchen. It's the perfect fuel for whatever it is you have planned for the day ahead of you.  Whatever is bringing you to us – whether it's our stunning wedding venue in Nashville or the chance to stay at our historic Bed and Breakfast – we can't wait to help you plan to time of your life.  Contact us here for more information on planning the wedding of your dreams, or book here for a getaway you won't soon forget!