Given that December is the most popular month of the year to get engaged, we expect many people to start planning weddings and elopements soon.  If you're looking for somewhere to hold your Nashville elopement, there's nowhere better than our exquisite Antebellum Mansion, Belle Air Mansion.
There are a lot of reasons to plan a Nashville elopement, too.  Small, intimate wedding celebrations are prevalent right now, and they are easier to plan, more focused on the couple and their unique love for each other.  Not only that, but they are much more cost-effective!
Though your Nashville elopement will be smaller than a traditional big wedding, you don't have to sacrifice style or romance.  Our Nashville wedding venue is one of the most romantic places to get married in middle Tennessee, and not only that, but it can serve as a wonderful destination for romantic anniversaries and other special celebrations in future years.
We love planning weddings and elopements here at our Nashville Bed and Breakfast and are deeply honored every time a guest chooses to take advantage of our stunning facility. As you get started on your wedding planning adventure, keep the Belle Air Mansion at the top of your list for the best Nashville elopement destination! Contact us today for a tour or learn about our Nashville elopement venue.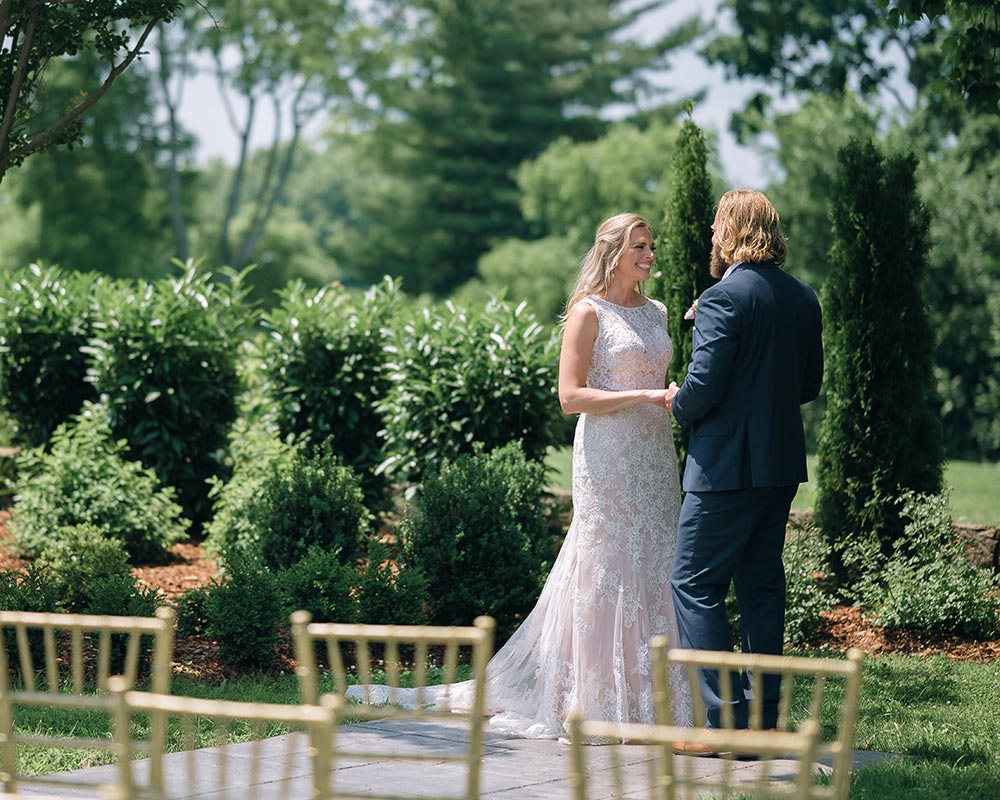 The Best Place for Your Nashville Elopement
Nashville serves as an exciting and beautiful backdrop for weddings and elopements.  There's something magical about the ambiance of this town that sets the perfect stage for romance. As impressive as the city is, there's nothing that beats the breathtaking beauty of our Nashville elopement venue.
Our Nashville Elopement venue is so much more than just a place to get married. Initially built in the 1800s as a Greek Revival Antebellum mansion, Belle Air Mansion will lend the day a timeless elegance and the perfect blend of southern charm and modern elegance to your special day. Throughout the day, you'll be surrounded by the timeless elegance of the storied Antebellum era, complete with stunningly restored architecture, period furnishings, and impeccably maintained grounds. It all blends perfectly together to set the perfect stage for romance.
When you choose to get married at our Nashville elopement venue, you have your choice of venues around the property so that your experience and photos perfectly reflect the special joy of your day.  From inside surrounded by period furnishings to our spending 200-year-old rose garden, we're confident we'll find something that feels special and unique to you. We also work with experienced and professional wedding planners who will help you build a customized celebration for your dream day.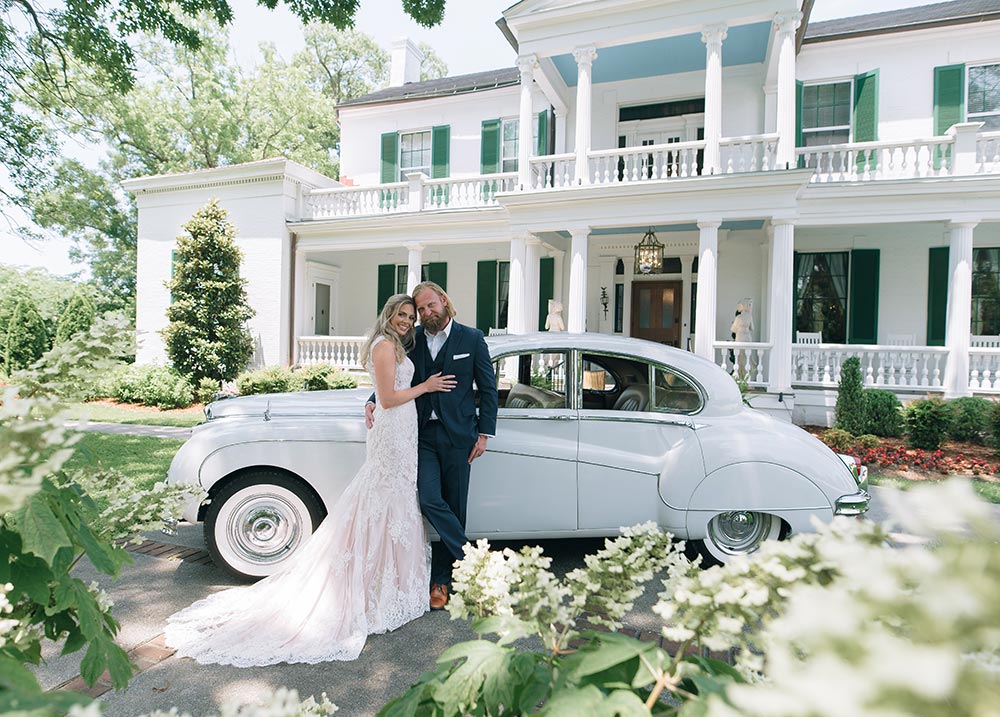 Honeymoons & More at our Nashville Bed and Breakfast
We said earlier that our Bed and Breakfast is so much more than a Nashville elopement venue, and we meant it.  Though it is one of the most magnificent places to get married in Nashville, the Belle Air Mansion is also a beautiful Bed and Breakfast and a wonderful place to spend your honeymoon, anniversaries, and other special occasions.
Our Nashville Bed and Breakfast offers you a unique and incredibly romantic place to stay. Our guest rooms exude romance around every corner, from the sumptuous linens and comfortable beds to the impressive bathrooms and high-end amenities. Each of them is unique in its furnishings and appointments, offering you a different taste of the Antebellum South each time you stay with us.
Whatever is bringing you to us – whether it's our stunning Nashville elopement venue or the chance to stay at our historic Bed and Breakfast – we can't wait to welcome you with a bit of southern grace and hospitality.  Contact us here for more information on planning the wedding of your dreams, or book here for a getaway you won't soon forget!