Nashville may not be at the top of your list when it comes to winter getaways, but when you couple it with a relaxing getaway at our Bed and Breakfast near downtown Nashville, it's a getaway destination that truly can't be beaten.  Winter is actually a pretty enjoyable season to be in Nashville, with plenty of cheery holiday light displays, a non-stop calendar of live music and entertainment, and the same range of exquisite restaurants, shops, and attractions to enjoy while you're here.
As great as the city is, the chance to stay at our luxurious Bed and Breakfast near downtown Nashville is reason enough to visit. Our beautifully restored Greek-Revival Mansion embraces the distinct charm and character of the Antebellum South. This is your chance to kick this winter's cabin fever to the curb and unwind in pure luxurious bliss while we treat you to the getaway you deserve.  Book your room at our luxury Bed and Breakfast near downtown Nashville today!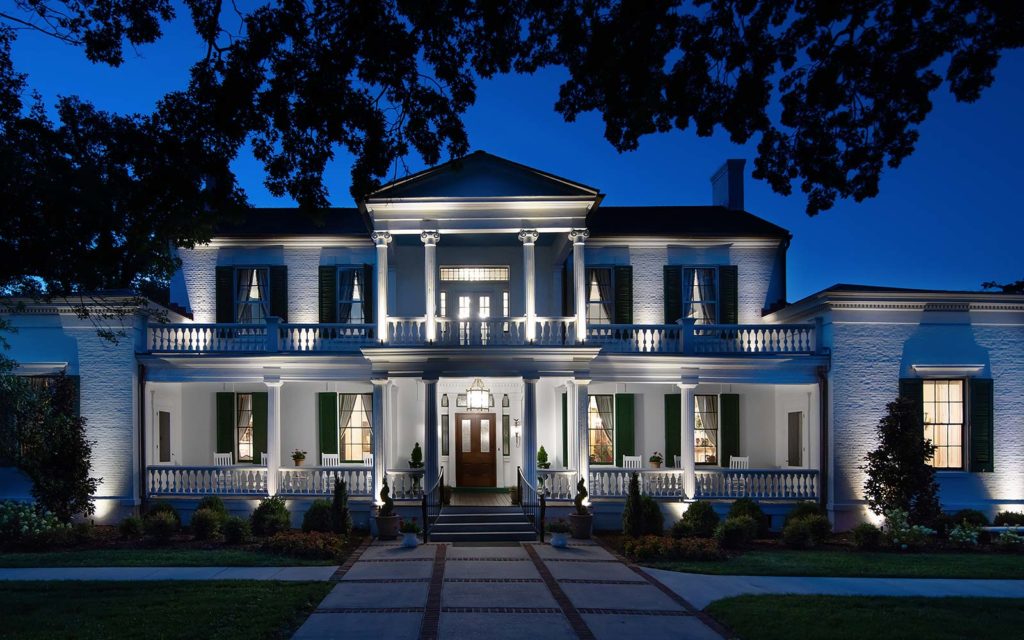 The Best Bed and Breakfast near Downtown Nashville
From the moment you first arrive at our Bed and Breakfast near downtown Nashville, we think you'll see what sets us apart from our competition. This beautifully restored plantation home sits on an unheard-of 6 acres near downtown Nashville and is the only historic bed and breakfast of its kind in the area.  Our stunning Bed and Breakfast near downtown Nashville is not only full of artistry and unique architectural features, but it retains many features of its original glory as well, including ornate fireplaces, glimmering chandeliers, and the original heart pine floors, not to mention a beautiful array of antique furnishings throughout.
Inside our Bed and Breakfast near downtown Nashville, you'll find  10 luxurious guest rooms spaced out throughout the mansion, with an additional 5 guest rooms in our Retreat House.  Each of our expansive guest suites in the mansion is tastefully decorated with a range of period furnishings and opulent touches, and a host of high-end amenities, too. These rooms are undeniably romantic and the perfect place to retreat for a few days of luxurious intimacy.
Our Retreat House is the perfect space for groups traveling together, whether for Corporate Retreats, Destination Weddings, Family Reunions, or other groups.  Inside the Retreat house, you'll find 5 guest rooms, each with king or queen beds, 4k Televisions, air conditioning, and more.
Though the elegance and historic charm of our Bed and Breakfast near downtown Nashville is certainty the star of any great vacation here, we can't forget about our breakfasts. Awaken to the aromas of a freshly made breakfast each morning, just one more special treat you often don't indulge in at home. It's the perfect way to start off your day as you get ready to explore the incredible Music City.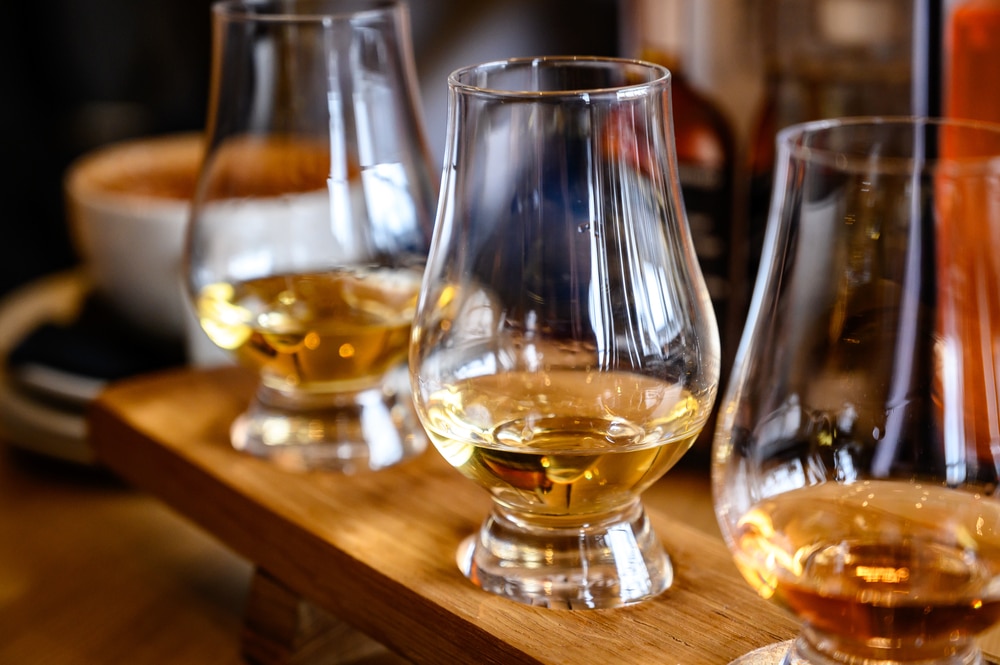 7 Things to do in Nashville This Winter
While the architecture, accommodations, and ambiance afforded guests at our Bed and Breakfast in Nashville TN is unbeatable, so too is our proximity to downtown Nashville itself!  The Belle Air Mansion is just 5.5 miles from the heart of downtown Nashville, which puts you in minutes of enjoying the very best that this vibrant city has to offer.
Given that spring is just around the corner, here are just a few of our favorite things to do in Nashville at this time of year:
Nashville really is an incredible city, and we'd love to help you make the most of your time here.  Our luxury Bed and Breakfast near downtown Nashville makes it easy.  Book your room today!